Anatomy of a Massacre: Robert Bales was no 'lone gunman'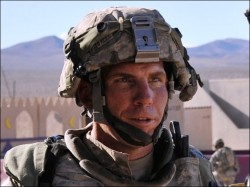 US soldier Robert Bales murdered 17 Afghan civilians in two villages outside of Kandahar, Afghanistan, on the night of March 11, 2012.
Australia's SBS Dateline aired a show on the massacre and had unprecedented access to the survivors and the investigation. The evidence strongly suggests Bales was not a "lone gunman".
The reason I'm posting this is because the documentary, which is just 16 minutes long, has apparently been viewed by just a few thousand people.
Just about every American citizen needs to see this, and understand that US soldiers carry out 'Sandy Hooks' almost every day around the world.