UPS Plane 'Crash' Near Alabama Airport – Meteorite?
Just wanted to put out a few interesting details about Wednesday's crash of a UPS cargo plane (Airbus A300) near Alabama airport at around 5am on Wednesday 14th August 2013 as it approached Birmingham-Shuttlesworth Airport
From this Chicago Tribune story:
There was a big explosion that lit up the sky. It jarred the earth.

[…]

No distress calls were made to the airport tower, according to April Odom, a spokeswoman for Bell.

[…]

"It was quite a large fire and there were two to three explosions after the plane caught fire, after the crash itself," Bell said.

[…]

Pedro Torres, who lives about two blocks from the crash site, saw "a big flash" from the window of his home when the plane went down.
This Fox News report has an eyewitness report a 'sonic boom'
This report states that officials have said that debris could be spread out over half a mile.
This ABC news report details a massive fire at an apartment complex about 6 miles from the crash site at around the same time as the crash.
Within a few hours of the plane crash, eyewitnesses in neighboring states like Arkansas and Tennessee reported a large fireball lighting up the day time sky.
In case you haven't noticed, over the past few months there have been an alarming number of fertilizer plant, gas plant, gas pipeline, oil refinery etc. explosions.
Oh, and by the way, this is what the scene looks like, these are the aircraft parts you see on the ground, when a commercial-sized aircraft crashes and burns.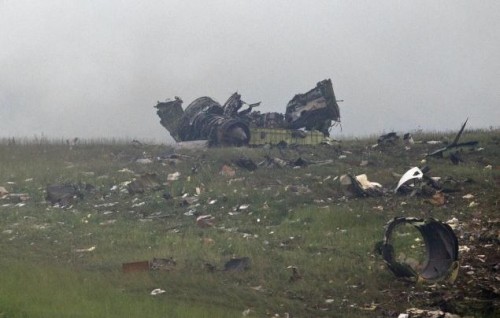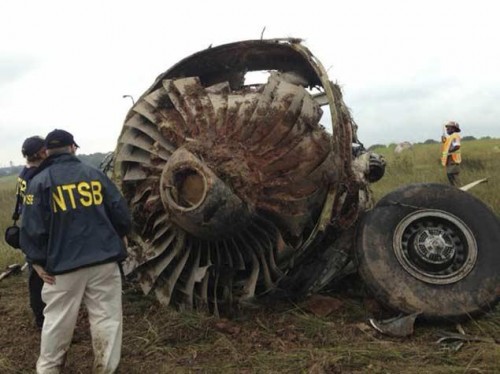 Remember Shanksville and the Pentagon on 9/11