Press TV Interview: US and French Connivance With Terrorist "Iranian Government in Exile" MEK
Had a quick chat with Press TV recently on the above topic. Sputnik interview coming later.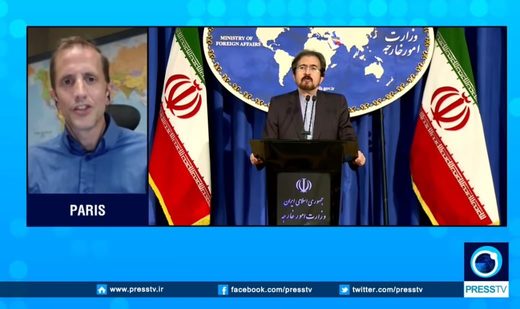 Iran has summoned the French ambassador to protest France's move to allow an anti-Iran terror group to hold its annual gathering in Paris. Iran's foreign ministry spokesman said the French ambassador was told to prevent the gathering of groups of a terrorist nature. Bahram Qassemi said such gatherings will lead to the promotion of extremism and terrorism. He also said Iran blasted the presence of a number of former U-S radical officials at the event. On Saturday, Mujahedin-e-Khalq terror group held its annual meeting in Paris. A number of U-S officials including Rudy Giuliani, Donald Trump's personal lawyer, participated in the event.