NY Times says IS getting funds from USA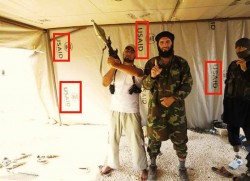 An interesting story from the Express Tribune with the NY Times from Jan. 28th:
Yousaf al Salafi – allegedly the Pakistan commander of Islamic State (IS) or Daish – has confessed during investigations that he has been receiving funds through the United States.

"The US has been condemning the IS activities but unfortunately has not been able to stop funding of these organisations, which is being routed through the US," a source said.

"The US had to dispel the impression that it is financing the group for its ow

n interests and that is why it launched offensive against the organisation in Iraq but not in Syria," he added.