Sandra Bland murdered in service to 'revolution' in USA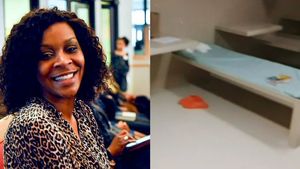 Sandra Bland. Remember the name, if you can. She's just the latest in a growing, publicly known list of American citizens who have been either physically abused or murdered by US police for having the temerity to question their 'authority'.
On July 10th 2015, Sandra Bland had recently arrived in Prairie View, Waller County, Texas from Illinois to begin a new job at her alma mater, A&M University, a historically black school 40 miles northwest of Houston. Texas has been described as the most racist state in the USA, and Waller County the most racist county in Texas. Segregation there is a way of life, from the cradle to grave, literally; cemeteries in the county are divided between black and white, with significantly more money being spent on the upkeep of white cemeteries.
While driving in Prairie View that day, Waller County trooper Brian Encina, with nothing better to do than harass drivers for minor traffic "violations" that endanger no one, pulled Bland over for not signaling a lane change.